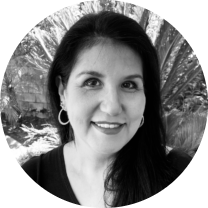 Kimberly Morales Johnson
LANAIC Secretary
Community Elected Commissioner
 Gabrieleno Tongva
Kimberly Morales Johnson (Gabrieleno/Tongva – San Gabriel Band of Mission Indians). Joined the Commission in 2021 and was previously on the commission in 2001. Her family maintains tradition and continuity to their tribe by living on the tribal traditional land and knowing its precious history.
Ms. Morales Johnson has been active in Native American politics and culture, maintaining her family traditions all of her life. Her father served as tribal chairman and was one of the first to serve as a Native American Monitor for the State of California. She and her family have been featured in documentaries and several books, regarding the Native people of the Los Angeles Basin. Kimberly has given various presentations to several local colleges and universities about the Gabrieleno/Tongva and maintaining cultural traditions.
After teaching elementary school for several years, in 2010, Ms. Morales Johnson earned her Master's in Public Health and taught Diabetes Education with Riverside San Bernardino County Indian Health. She recently stopped working as a Special Education Teacher in Pomona, California to pursue her PhD in Native American Studies at UC Davis. Her passion is to tell the story of the Tongva with, by and for the community.
Last modified: October 5, 2022