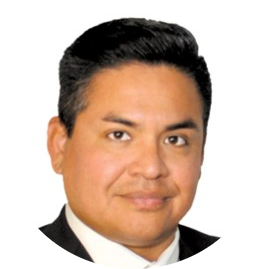 Joseph Quintana
LA City Mayoral Appointed Commissioner
Kewa Pueblo
Joseph Quintana (Kewa Pueblo) joined the Commission as a LA City Mayoral appointee in early 2018 and previously served as a community elected commissioner in 2017.
Professionally, Mr. Quintana serves at the United American Indian Involvement where he leads the organizations new development projects. During this time, he has increased the visibility of the organization, developed new- and maintained existing partnerships, and been involved in diversification of funding sources establishing one of the largest budgets in its almost 50-year history.
Over the past 17 years Mr. Quintana has served Indian Country with a focus on Economic Development, Workforce Training, Marketing and Community Outreach, along with increasing access to Health and Wellness. Joseph has served 3 Native Nations and worked on projects funded by Federal and State awards such as the US Dept. of Justice, Bureau of Indian Affairs, Indian Health Service, U.S. Dept. Labor and Housing and Urban Development. Joseph has also managed a non-profit publication with subscriptions across the U.S., including foreign countries: Germany, France, and Australia.
Joseph plans on continuing to serve the needs of the American Indian community and is an active participant in many of the cultural and family orientated activities in Los Angeles.
Last modified: October 5, 2022